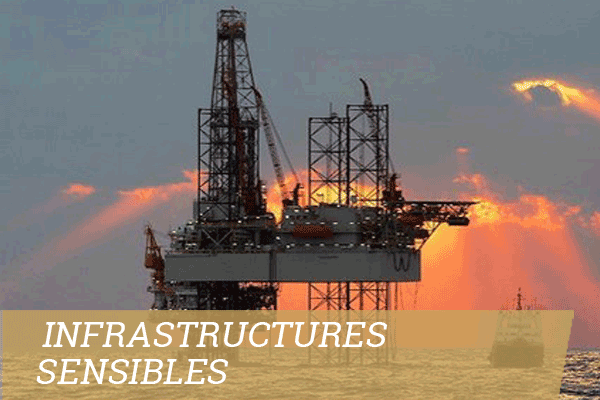 Critical infrastructure protection
AMEFO offers a wide range of solutions for the protection of critical assets and sensitive areas. Those solutions improve the traditional perimeter of security and surveillance means by providing physical protection against ballistic and blast effect damages.
AMEFO's innovative solutions ensure resilience of critical assets in the event of terrorism, natural hazard or accident due to exploitation:
Ballistic protection
Anti RPG protection
Protected doors
Blast mitigation due to technological disaster or deliberate attacks
AMEFO offers a unique passive RPG defeat solution specially designed to protect against shaped charge of rocket propelled grenades. The Flex Fence system employs a patented advanced solution and intelligent engineering offering the best neutralization ratio on the market. This light weighted product is designed to fit in any type of new and retrofitted vehicles. Our solutions can be easily mounted onto any hull of existing platform or structure without any design changes.
Opaque or transparent armored panels
Protection bars for glazed areas
Protection against large explosive warhead rockets