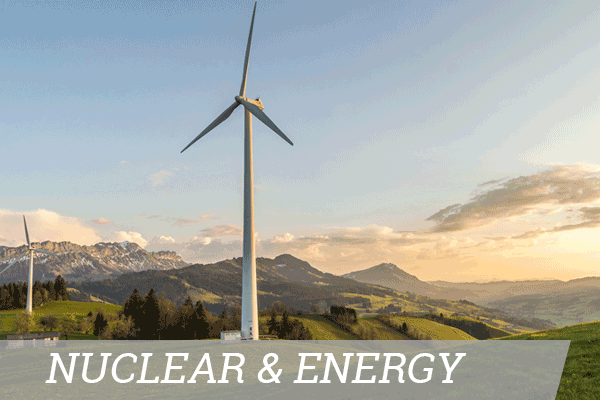 Applications for the nuclear and energy industries
Thanks to proven expertise in designing and producing complex mechanically welded subassemblies, AMEFO provides solutions for its clients of the nuclear and energy sectors.
Whether you are a sensitive site, a nuclear plant, a power plant, an oil refinery or another type of energy facility, AMEFO's competences and certifications will enable you to meet your needs in term of mechanical welding. From small to very large size subassemblies, AMEFO places at your disposal its production means, lifting equipment and storage warehouses to ensure the success of your project.
Our computational and study resources, in addition to our capacity to apply in-house surface treatment, allow us to comply with the most severe requirements imposed by those industries and offer tailor-made solutions.
AMEFO also responds to specific demands for single parts in small quantity, spare parts, repair and maintenance.
AMEFO also takes part in the protection of critical infrastructures 
AMEFO's experience in project management and simultaneous engineering ensure to its partners:
Management of project development

Project performance achievement at the best cost

Compliance to quality requirements

Integration of different working constraints into the production process
Following the needs and the requirements of your project, we provide:
Capacity to establish a manufacturing file from dimensioned drawings

Production processes control (cutting, sawing, folding, machining, surface treatment…)

Mastering welding processes and associated tools manufacturing. Capacity to follow specific tolerances, from little to large dimensions.

Welding standard operation procedure certifications

Non-destructive quality control techniques (dye penetrant, radiographic, ultrasonic and magnetic testing), COFREND 2 certification of our control staff

Prototype validation through an independent and approved external body before production

High reactivity to put in place a production line with reliable processes

Traceability documentation system following requirements