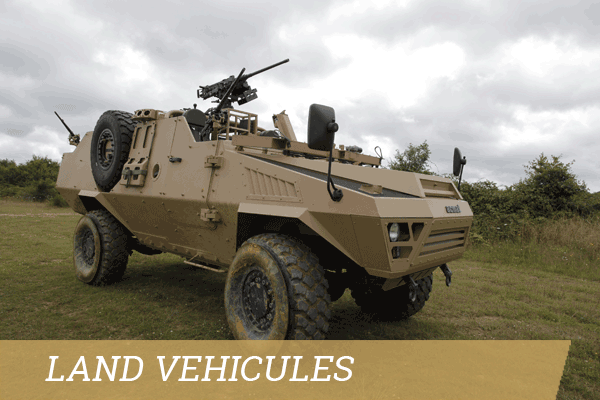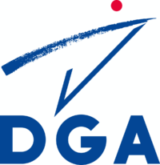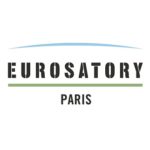 Land vehicles
 AMEFO is a major player in the French market regarding the conception and production of survivability solutions for military and special land vehicles:
In depth knowledge of various materials implementation: armored steel, aluminum, composites materials, bullet-proof windows etc.
DGA qualification of our solutions (French equivalent to the defense, equipment and support public office)
In-house simulation and testing resources
Field-proven experience
In collaboration with your teams, we design solutions tailored to fit your needs: crew protection, mobility, ergonomics  and insulation. Those solutions meet the following requirements:
STANAG 4 protection level and more
Mass/protection/cost ratio optimization
Survival of the crew
Multi impact resistance
Complete solutions including vehicle cabin fitting out and surface treatments
In continuous interactions with your research & development office, our team advice and guide you to the find and implement the most suitable solution answering your specifications. AMEFO produces welded or kitted hull vehicle bodies from the mechanical welding to the finishing stages. Other services can be integrated as isolation, windows or seats incorporation. To complete the protection of the vehicle body against a wide range of threats, additional protections can also be added:
Anti-spall liner
Add-on armor kits and bullet proof window glasses
Anti-RPG protection kits
Mine and IED protection kits
AMEFO provides anti-spall liners to improve the initial protection level of the land vehicles against ballistic threats and flying debris inside the cabin caused by the impact on the vehicle's metallic walls. in addition to the armored cabin, AMEFO designs, produces and installs anti-spall liners in every critical part of the vehicle to improve on-board crew survivability.
Use of certified materials:

Glass fibre
Aramid: Kevlar®, Twaron®
High performance polyethylene: Dyneema® UD, Endumax®, Spectra Shield®, Tensylon™

Neutralization and reduction of flying debris
Precision cutting, tailored to fit in any type of vehicle
Available in kit or integrated by AMEFO on the in-house production line
Its latest advances enable AMEFO to provide:
Thermoplastic resin-based liners, an AMEFO/PLASAN exclusivity, combining high temperature resistance and absence of volatile organic compounds (VOC) inside the cabin
Flexible/bendable liners fitting vehicles' slight curves to facilitate the integration in parts difficult to access
3D molded liners that can be adapted to complex vehicle shapes
Add-on armor kits and bullet proof window glasses
Use of various ballistic materials: armored steels, composite materials, ceramics
Lightweight solutions that do not impact the vehicle's performance
Bullet-proof windows and window frames
Custom-made dimensions and shapes
Available in kits or integrated by AMEFO on the in-house production line
Modular solutions allowing easy mounting/dismounting by the crew, without special equipment
Anti-RPG protection: Flex fence and Hybrid Slat Fence
AMEFO offers a unique RPG-defeat passive solution specially designed to protect against shaped charge of rocket propelled grenade launchers. The Flex Fence system employs a patented advanced and intelligent engineering offering the best neutralization ratio on the market. This light-weighted product is designed to fit in any type of new and retrofitted vehicles. Our solutions can be easily mounted onto any vehicles, which cannot support the weight of a traditional metal anti-RPG protection.
Light solution: between 10kg to 15kg/m² after integration
Modular solutions allowing easy mounting/dismounting by the crew, without specific equipment
Protections panels for opaque areas
Removable protection bars for glazed areas
Protection kits against mines and IED
AMEFO produces welded protection and specific kits to protect crews against mines and improvised explosive devices designed to absorb the blast of the explosion.
Use of selected materials as armored steels and composite materials
Adaptable to various type of vehicles
Kit or spare part delivery
Can be integrated by AMEFO on the in-house production line
Complex mechanically welded parts
Standalone add on armor for security and VIP transportation vehicles
In the context of growing threats, unmarked vehicles are more and more exposed to light weapon attacks. AMEFO's expertise in the Defense sector allows us to offer ballistic protection for security and VIP transportation vehicles.
Use of selected materials as ceramic and composite materials
Discreet protection keeping the vehicle aspect unchanged
Lightweight solutions that do not impact the vehicle performance
Precision cutting, tailored to fit in any type of vehicle
Available in assembly kits, ready for integration
Its latest advances enable AMEFO to provide:
Thermoplastic resin based liners, an AMEFO/PLASAN exclusivity, combining high temperature resistance and absence of volatile organic compounds (VOC) inside the cabin
Flexible/bendable liners fitting vehicles' slight curves to facilitate the integration in parts difficult to access
3D molded liners that can be adapted to complex vehicle shapes
Custom made add-on composite panels fitting in any vehicle